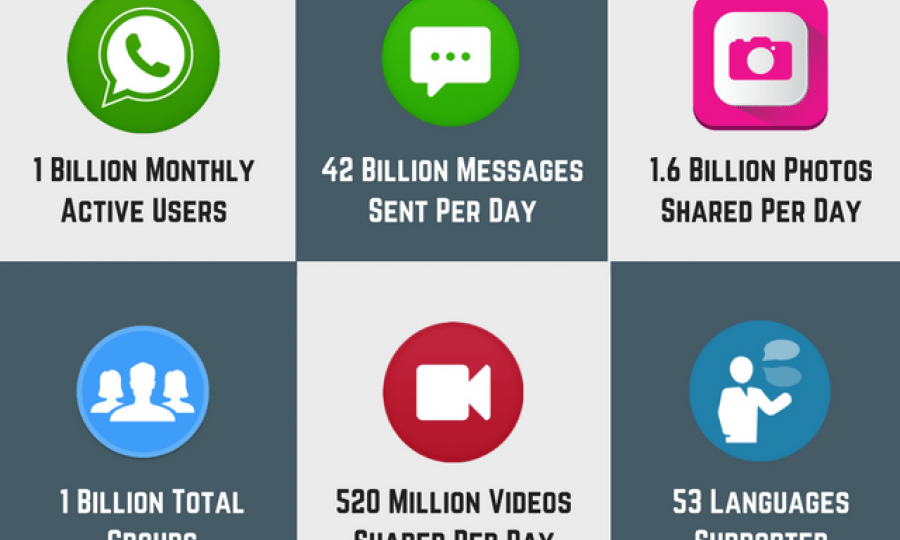 It is as simple as that but worth $19billion. Facebook paid $16billion combined in cash and stock plus $3billion in restricted shares to WhatsApp employees over a 4-year period. The instant messaging company only has 55 employees so that approximately amounts to $344million per employee worth of benefits that is the value of the entire Washington Post in 137 years of existence. The WhatsApp deal is worth more than what facebook raised in its own IPO in 2012. It's more than NASA's budget for 2014; $17billion. India-born, IIT graduate Neeraj Arora is responsible for all things business at the app corporate. He convinced Anil Ambani's Reliance Communications to allow unlimited use of WhatsApp for a Rs.16/mth data plan, which was an instant success. This was instantly followed by Tata Docomo.
WhatsApp founders Jan Koum and Brian Acton are former Yahoo employees and were denied jobs at Twitter and Facebook in 2009. They derived the name from a play on the phrase "Whats Up" most commonly used in the US and now all over the world. WhatsApp gathers no information about its users and this is rooted to Koum's aversion to tactics of secret police in communist countries where he was born. He remembers his mother often saying on the phone, "This is not a phone conversastion.." for they were always listening in.
WhatsApp has become ubiquitous with half a billion users delivering 50 billion messages daily. Its monthly user base exceeds that of Facebook (145 million), Gmail (123 million), Twitter (54 million0 and Skype (52 million). The volume of messaging is approaching the entire global telecom SMS volume.
It is as elementary as that and still, when a marketer is to design the digital strategy for the brand, Whatsapp is the last to feature. It should not be so. Below are some rules of the platform to get you started:
• You allow access to your mobile phone number
• You can send text, photos, files- audio and video
• No robots/spiders/offline readers/load testers allowed
• No ads/games/gimmicks
WhatsApp changed the way people looked at Short Message Service or SMS. SMS is either inaccessible or too expensive in many countries. WhatsApp is free or chargeable after a year's service. Businesses can use this to get in instant touch, get immediate response and even know the intention of the prospective customers' by looking at when the concerned person saw the message last or has he read it or not.
Lets' look at how some brands are ingenious, using Whatsapp to increase "contacts", broadcast images, videos and audios and in-turn use the "virality friendliness" of the platform create a strong brand recall and interact closely with the customer.
One of my favorite examples is the Absolut Limited Edition Campaign. Through the campaign, they launched their limited edition bottles, befriended 600 people, created the biggest buzz in Argentina and had a party at the end of it.
When Google was built, a million businesses mushroomed around it and so is the case with WhatsApp. Closer home in India, small business owners (think boutiques in Shahpur Jat in Delhi, India or Kala Ghoda in Mumbai, India) are already on it leveraging bulk messaging, increasing conversion rates and enjoying a very high ROI, which are unthinkable in most other digital media platforms. SME's use it all the time to send pictures of customized goods, have direct conversations with the customer and actually reduce time and money which would have been involved otherwise. Every one of the half billion users has used the application atleast once to help select and buy something for the loved one. It's a common feature to hear a retailer in India tell his customer to "WhatsApp the picture" to a friend/family for a second opinion. That's how commonly essential it can be to any business looking at a scalable near free engagement platform.
Singapore is effectively using the application for marketing. With its 78% smartphone penetration, lowcost or free wi-fi options, it is the ideal media. Home Improvement companies are using the platform to verify corrections in the house without having the owners actually having to sit through the dusty renovations.
Israel-based chocolate company, Klik targeted their teen audience via WhatsApp. They added their phone number to their Facebook profile and started a game of Simon Says and the response was astonishing.
Don't miss out the Talking Tom Indian version advertising WhatsApp.
As on April 2014, BBC News India shared news related to the elections in English and Hindi. Users were required to add a phone number, send a test message and they would receive a broadcast limited to thrice in a day.
Many companies now put their WhatsApp phone numbers on hoardings and Facebook status so that their customer knows that they are totally approachable. Targeting Gen Y is more efficient with this platform rather than Facebook or Linkedin where more and more teenagers are becoming reluctant to connect in fear of catching up with their employers or parents.
Businesses can enhance client relationship management, serve their customer better, crowd-source ideas directly from the prospective and existing customers, conveniently share and receive opinions, embed hyperlinks, seek customer referrals and creatively let the customer market their products by creating a viral effect.
Omni-channel marketers advertise through TV/Radio and drive conversions leveraging PPC but use WhatsApp to close orders or get repeat orders.
Effectively, all internal communications of smaller companies could be made easy, specific, personalized, fast, language specific, relevant and sure shot read by each employee with WhatsApp. Employees could easily involve cross-border colleagues to conversations at real-time.
So there's a lot more with WhatsApp. If Facebook were to integrate data with WhatsApp, the opportunities would be endless. Mobile marketing with video promotions, brand offerings, targeted ads, location-based ads, viral celebrity endorsements, gamification, the tie-up with telecommunication companies for billing services and the endless data to analyze and make smarter business decisions. Facebook could also use money transfers to extend WhatsApp and it's non-Ad revenue.
The opportunities are endless so every business should be riding the next big wave called WhatsApp. If you have only thought of Facebook giveaways, Twitter chats, and Instagram hashtags, think again, WhatsApp can be your best social media marketing campaign.