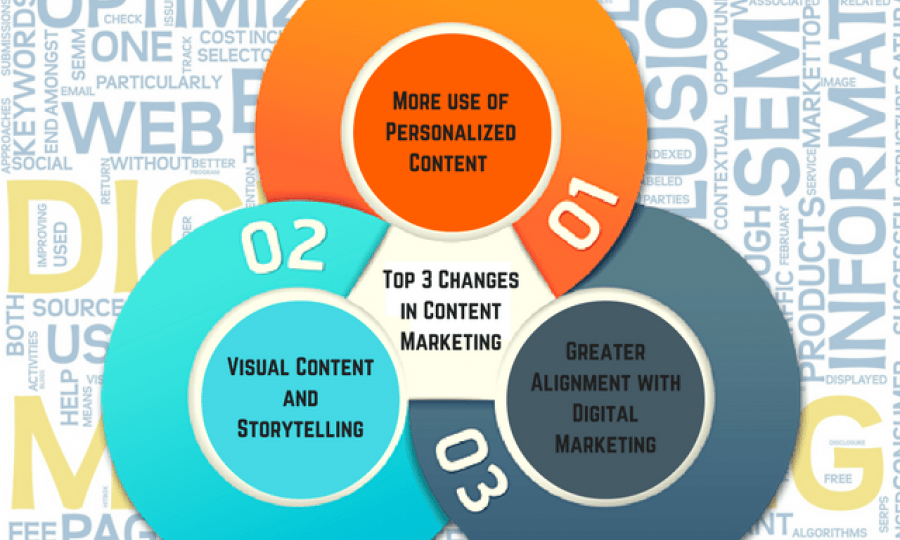 More use of Personalized Content – In the global world, organizations have a much wider and diverse audience to cater to. 'One solution works for all' strategy is bound to fail here. Hence, all aspects of business including content marketing must evolve to become more personalized and targeted.
Interactive PDFs, personalized web designs and custom push notifications on mobile are some of the ways in which organizations doing it. However, this is not enough. At every step of the customer lifecycle and at every touchpoint, the content that is served must be tailored according to the needs of the target audience. This can be achieved by using smart analytics and modern-day UI/UX designs that are flexible and easy to customize.
Greater Alignment with Digital Marketing – Content is the backbone of all marketing initiatives including the digital marketing campaigns. Yet, many marketing departments have content and digital teams function as separate units. This creates silos and ineffectiveness. The digital marketing strategy of a company should be based on content, with constant performance monitoring and quick change of plans to ensure maximum output.
Marketing departments across industries should be structured in a way where the digital team and content marketing team work in close collaboration.      
Visual Content and Storytelling – It's no secret that the attention span of people is reducing by the minute. With a content deluge, people are fast losing their patience. They discard anything that they feel is out of context or plain boring.
Visual content comes to the rescue here. It is engaging, easily consumable and hence much more effective than the conventional forms of content. Add to the mix, a strong story line and you're able to hold on to your audience much longer and even make them engage with your brand and product.