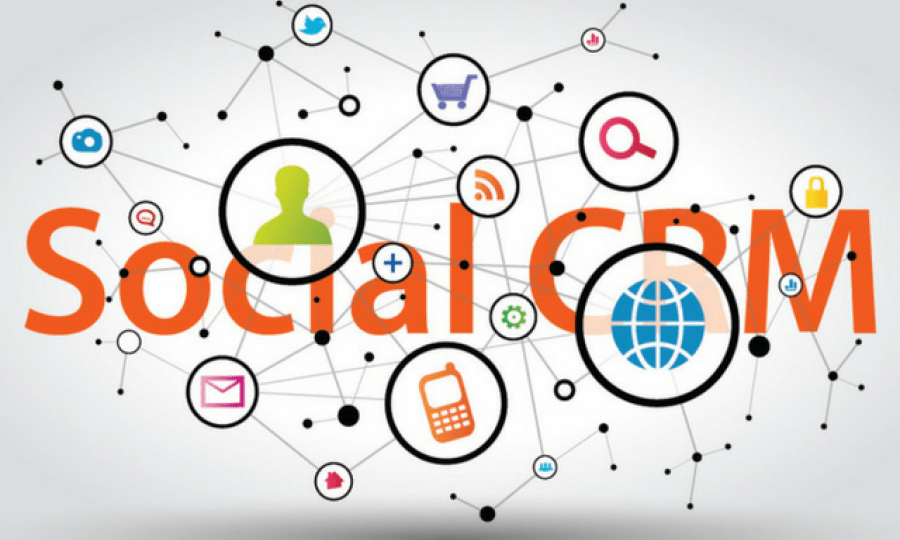 What is social CRM?
Recently the traditional ways of connecting with the customer using phone or email have altered radically. With the rise of new age media, there has been an exponential increase in the touch points between customers and brands.  Social media is playing an important role in how the brand interacts and engage with customers. Social CRM is a set of strategies and processes backed up by new technology that help brands manage the customer relationships using social channels and also facilitates the convergence with offline channels
Social CRM includes the following:
SOV monitoring

360 view of the customers

Brand Management

Managing Public Relations

Customer Service

Facilitates Market Research

Tracking Leads/ Potential Customers
Difference between Traditional CRM and social CRM
The below snapshots summarizes major differences between Traditional & social CRM:
Traditional CRM software is more of a repository of data that companies accumulate over a period of time. The main components of traditional CRM include marketing, sales, and service based functions. The primary objective of traditional CRM is to manage, monitor and track the deals.
Social CRM is not the replacement of traditional CRM but it provides additional functionalities so that the customers and brand can interact anywhere and anytime. Social CRM has changed the way brands communicate with customers. There is a real-time response to customer queries on Twitter, Facebook, and other platforms. Instead of one-way communication, there is two-way communication which is transparent and open to all.
Example:
Why is social CRM important for brands?
Helps manage customer relationship in the evolving ecosystem where customer are moving to empowered media with new age media channels

More than the traditional way of managing the customers which provide just transaction and demographical data. It helps better targeting which is not only limited to demographical information but includes preferences, interest, provides contextual and real-time targeting

Provides focus on customers by knowing them better (who they are, what they want and what they like) by monitoring all the actions and activities of the customers.

Act as a collaborative platform that allows the company and customer work together to address the issues and concerns because there is no filtration of the information available online and thus making the companies more responsible.
Some examples of brands using social CRM
Comcast, British Airways, Courier city, Burberry, Aurora
Following link give more details on how they are using it:
http://www.computerweekly.com/feature/Buyers-Guide-The-companies-using-social-networking-in-their-CRM-processes
Additional information:
Last week salesforce came up with new enterprise chat product which is replication of LinkedIn features
The below link gives more details
http://m.economictimes.com/tech/internet/salesforce-com-wants-to-be-the-new-linkedin-with-community-cloud/articleshow/41173088.cms