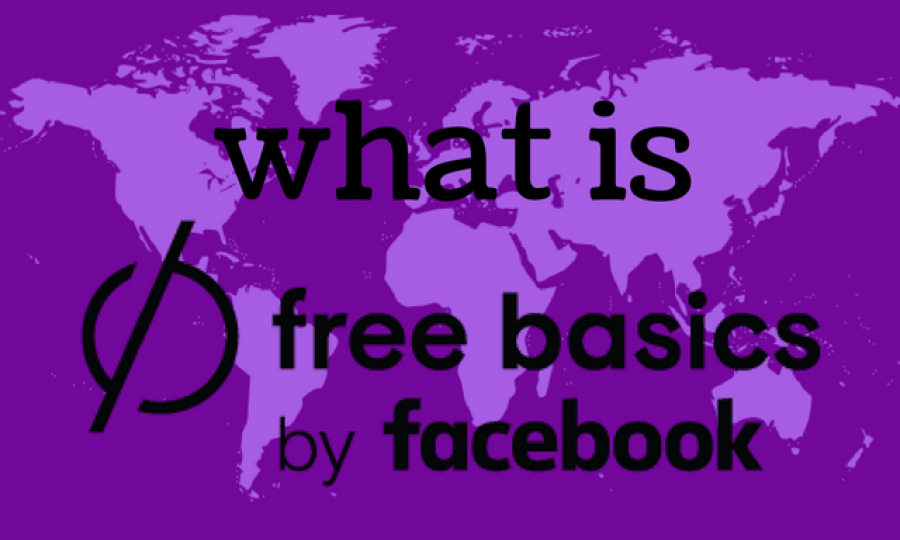 "Internet.org" is a partnership between Facebook and six companies (Samsung, Ericsson, MediaTek, Opera Software, Nokia and Qualcomm) to provide economical avenue to selected Internet amenities to under-developed/ developing countries. In September 2015, the app providing these amenities was renamed "Free Basics". So far Free Basics is available in 37 countries including India with Reliance Communications.
Facebook launched the initiative in India in February 2015 with Reliance Communications (RCom). RCom offers the service under a 'Freenet' button on mobile phones. It started with free access to select 33 websites across Gujarat, Maharashtra, Andhra Pradesh, Telangana, Tamil Nadu, Kerala and Goa subsequently increasing to 80 websites. In December 2015, TRAI asked Reliance Communications to stop the Free Basics service of Facebook temporarily till it reviews whether Free Basics conforms to net neutrality.
Opposing the initiative are major startups including Zomato, Paytm, Teesort.com, IIT and IISc professors and many internet activists. Paytm Founder and CEO, Vijay Shekhar Sharma, tweeted disapproval to Free Basics, urging a "jihad for independent Internet". He went on stating "Oh my fellow Indians, either choose this and do a jihaad for independent internet later or pick net neutrality today". Over 140 professors from IIT and the IISc signed a joint statement rejecting Facebook's Free Basics proposal to TRAI positioning it as a "misleading and flawed" proposal, "a lethal combination which will lead to total lack of freedom on how Indians can use their own public utility". Various advertising campaigns have also been launched mocking Free Basics. The volunteer-driven SaveTheInternet crusade collected over 250,000 emails, according to its Twitter counter. Using generic phrases "free, basic Internet" interchangeably with "Free Basics" by Facebook is being termed as deliberate exploitation of Indian rules on advertising, which prohibit common words being used for brands and products.
Sighting few demerits;
The discussion/ area of conflict is not the whole internet, rather it's the access to few sites that Facebook and its partners are offering. Access to Google, LinkedIn, YouTube, Quora or othersites which people generally consider part of a basic internet service will not be available
Free Basics could be misused for price manipulation for providing same services which once used to be free in the future
Partnership is only with one service provider (Reliance) resulting in it promoting services discriminating other service providers (BSNL, Aircel, Airtel etc.)
The relationship between "service providers"; and "content providers" could be misinterpreted or manipulated for anti-state propaganda
Though Free Basics have faced numerous criticisms the initiative has few merits;
Free Basics operates on the zero-rating principle where internet service providers do not charge on data on usage of select applications
"With Free Basics, we are letting developers offer zero-rated services. This is powerful. We are not being a filter of any content going through that" Mark Zuckerberg, CEO, Facebook
As India being a large country where basic internet services are yet to be made available to millions particularly to rural India, Free Basics will become a comprehensive internet regime eventually leading to people empowerment
Recently the Indian government launched Digital India initiative, Free Basics plans to help in making the program effective by providing last mile integration
Few other models providing free Internet access to people include;
Free Basic Internet by Aircel (Free access to internet for all users across India at 64 kbps)
Gigato by Mavin (Android app giving users free 3G data by completing app offers)
DataWind in partnership with BSNL and Telenor offering free unlimited internet browsing for 1 year with the purchase of its UbiSlate 7Cz and UbiSlate 3G7 tablets
Airtel Zero by Airtel (Open marketing platform allowing customers to access a variety of mobile applications for free while the data charges will be paid by the application providers) – Recently Flipkart pulled out of the partnership citing Airtel's net neutrality violation
Free Basics is in fact not free entirely
The Free Basics Internet portal by Facebook and wireless partner RCom. are offering is not completely
unrestricted. The platform can only be accessed by subscribers to paid data plans offered by the wireless
provider. However, once subscribed to a data plan, wireless users do not draw down on their data quota
for access sites within the platform. The most elementary data plan costs about INR 149 or about USD
2.26 for a 28-day validity.
Whether Free Basics is creating a Digital Divide or not
Free Basics is not free
If the telecom partner is given the right to act as a gatekeeper, it would decree the accessibility of Internet
As Facebook will have access to all apps' content, security of data will be a major area of concern
The vulnerability of favoring an isolated platform such as Free Basics over public Internet is that it is likely to introduce a new kind of digital divide among the mass. The segment joining would consider Facebook is undeniably the Internet.
The digital divide today is "about those who can afford not to be stuck in the data clutches of Silicon Valley — counting on public money or their own capital to pay for connectivity — and those who are too poor to resist the tempting offers of Google and Facebook" - Evgeny Morozov
This is the time to take a stand for keeping the internet truly free so please take the time out to understand both sides of the argument and get involved in this important debate.