Apurva
Vice-President & Head - Corporate Marketing, HCL Tech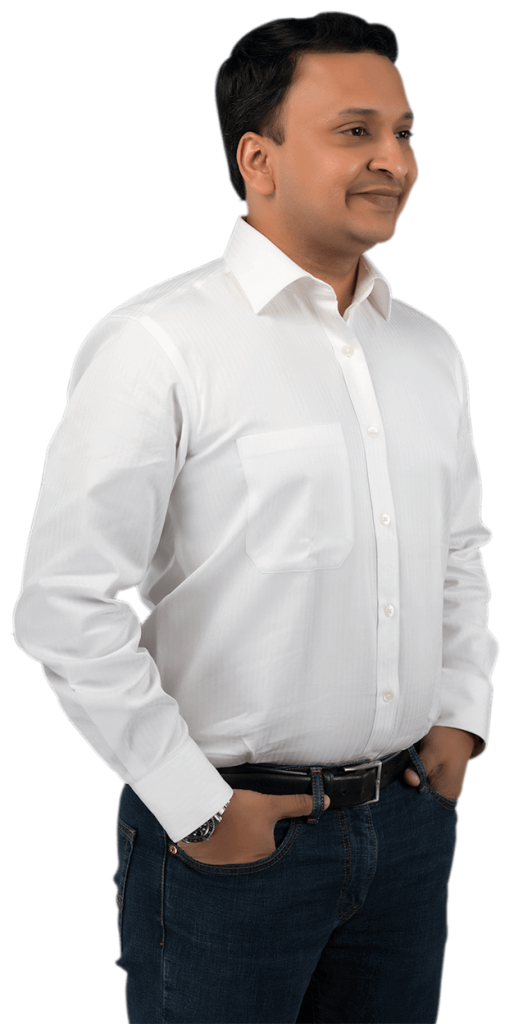 Apurva Chamaria is the Vice President and Head of Corporate Marketing for HCL Technologies, a 7 Bn US$ global IT major.  Under his leadership HCL became the fastest growing brand in the Interbrand top Indian brands list for 2 years in a row (No. 18 in 2015) and was valued in the Brand Finance Global 500 2016 league table with a brand value of 3.2 Bn US$ (up by 23% with a rating of AA+). In the last 3 years, the HCL campaigns have won 110 prestigious global and regional marketing awards. In his 11 years at HCL, he's performed various roles including being CEO's Vineet Nayar's EA, Sales Director at HCL America driving business development and leading Marketing and Strategy for Enterprise Applications Business. 
He has worked in various sales & marketing positions at Ranbaxy Laboratories (now Sun Pharmaceuticals).  He's also been a journalist and a client servicing executive at an advertising agency. In various parts of his career, he's worked in Asia-Pacific, India, Africa, U.K. and North America.  
In 2016, he was awarded the "Marketer of the Year" by World Leadership Forum, "Digital Marketer of the Year" by IAMAI and "B2B Marketer of the Year" by Paul Writer.
Thought-Leader: He's regarded as a thought-leader on "digital transformation" and is regularly quoted in publications. He's a sought-after speaker and has key-noted at TED x, IAMAI MarCon, DMAI GMAW, Oracle Cloud World, LinkedIn Tech Connect, Microsoft Ignite, Paul Writer GIIMS, Hindustan Times Top 50 Brands, Exchange for Media Pitch Top 50 Brands etc. and teaches a full credit digital marketing course at the Indian Institute of Mass Communication (IIMC) & Great Lakes Institute of Management. He's a member of the advisory board at Mudra Institute of Communications (MICA), Ahmedabad. He's active member of the Rotary Club Delhi Mid-West.
Author & Journalist: He's a columnist for the Pitch and Digital Market Asia magazines. His book "You are the key – unlocking doors through Social Selling" (Bloomsbury) hit # 2 on the Amazon India Best-Sellers list* within 20 days of being launched in Jan 2016 and is currently a best-seller on the WH Smith best-seller list as #1.  It was also recognized by Prime minister Modi for contributing to Digital India.
Angel Investor & Mentor:  In his spare times he likes mentoring start-ups and investing in them to support them scale their business. Some of the start-ups he's involved with include Play Your Sports (Sports-Tech), Funlockar, Filmwallahs (Media-Tech), Sponsify me (Ad-tech), Instafeez & Chq Book (Fin-Tech), A World Alike (Social Networking), Innov8 (Co-Working), Proctor Edu (Ed-Tech) etc.  The government of India recently appointed Apurva as an advisor to Invest India, Department of Industrial Policy and Promotion.
He completed his schooling from the prestigious Mayo College, Ajmer.  He holds a double master's in business management (from IMI) and advertising (from IIMC, JNU). He's an alumnus of the Harvard Business School, Boston. Currently, he's pursuing his Ph.D. from Indian Institute of Technology, Delhi.